Topaz DeNoise AI is available through this link for under $50 until 12/31/20. Use the code holiday2020 when you check out for an additional discount. I've been using this product for about a year now and love the results. In fact, I've gone back and reprocessed many images with Topaz recently that I realized didn't look so good (having originally used Photoshop's sharpen and noise removal tools which just aren't that great).
I'll post an example below. You'll see the difference more if you are on a big screen or were to make prints. On a phone or laptop with a smallish screen, you may not notice much.
If you are on a phone, zoom in on the corners and uniforms to see the difference.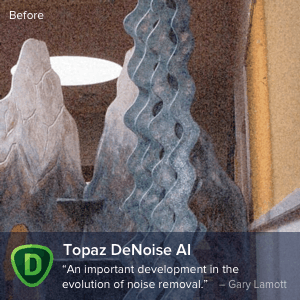 I'm trying Topaz Gigapixel AI now to see if I can rescue some of my pre-DSLR photos. I'll let you know how it goes.