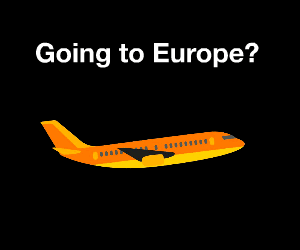 I'm in the process of securing a SIM card for my phone for my European travels this summer. In prior years I went with Lycamobile, a decent card when I was in Denmark. However, it didn't work outside of Denmark. Last time I went with Travelsim. Travelsim was far more expensive, and it didn't work in a country or two that it was supposed to work in.
This year I'm going to try Orange. The price is less than half of Travelsim, and it is supposed to work in all of the places (except Slovenia) that I plan to visit (Germany, Denmark, Sweden, Norway, Faroe Islands, Poland, Austria, and Czech Republic). A friend of mine used this a few years ago and had no complaints. I'll let you know how I like it in a few months.
Has anyone used this card before? Any feedback or reviews? Anyone tried using it in Slovenia? I don't understand why that would be the one EU country not on the list.
Six months later P.S. Worked fine in Denmark and Poland. Did not work, as advertised, in the Faroe Islands or UK (Scotland specifically) at all. Barely worked, sometimes and at super slow speeds, in the Czech Republic.